Dental Doctors In Hyderabad - Pediatric Dentistry (Dentistry for Children)
Dental Doctors In Hyderabad: Baby Teeth or Deciduous Teeth set the foundation for healthy permanent teeth. It is important to keep the teeth clean and teach children to brush and floss.
Deciduous Teeth act as Space maintainers and are the guidelines for the eruption of Permanent Teeth. Dental visits have to be early and frequent to monitor the development of the teeth.
Preventive measures in the form of Sealants and Fluoride are essential at an early age.
Dental Sealants are placed on the biting surfaces of the back Teeth which can prevent cavities in children.
Routine professional cleaning and Fluoride treatment are essential to ensure a life time of healthy teeth.
Dental Doctors In Hyderabad Encourage your children to brush their teeth at least twice a day and bring them for a regular Dental Check-up once in 3 months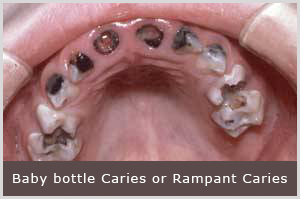 Dr.Taufiq Munshi is among the best dental doctors in Hyderabad to Hope Children's Hospital at Hyderabad. Children who require Full-Mouth Rehabilitation are treated at Hope Children's Hospital under General Anesthesia.